Virtual Electrical Training
Cutting-edge virtual reality lessons to accurately and safely train the next generation of electricians.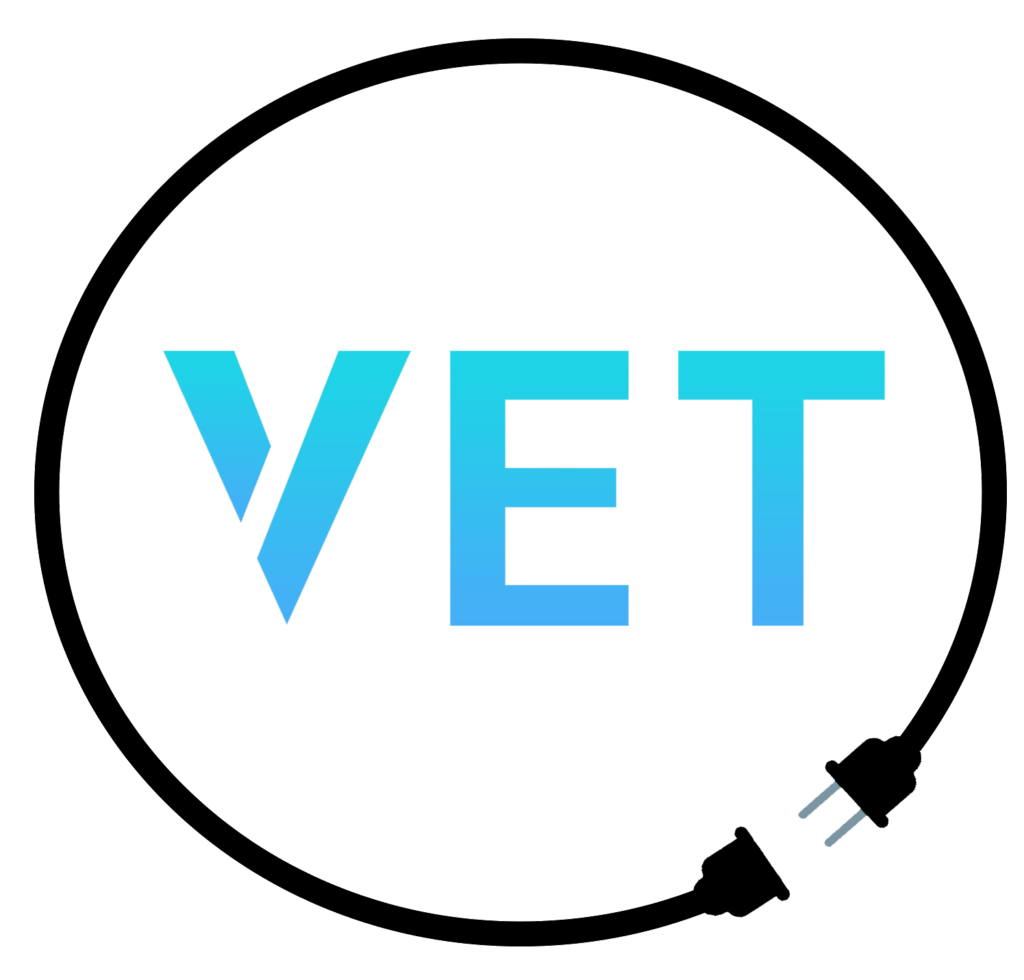 Virtual
Electrical Training
VET is a virtual reality training program for electrical school apprentices across the United States and Canada.

The lessons immerse apprentices into an interactive jobsite where they practice electrical installations and wiring in a safe environment. Virtual learning enhances traditional classroom teaching methods by improving student engagement and knowledge retention.
Branch Circuit Wiring Lessons
Single Pole Switch Installation
Single Pole Switch and Switched Receptacle Installation
Two Three-Way Switches Controlling a Light
Controlling a Light from Three Locations and Installing a GFCI
Students learn the lesson objectives and the assigned electrical task. They are guided by a detailed voiceover that walks them through every step of the process. The correct tools and equipment are highlighted in each step so students learn what to use to accomplish their goal.
Students test their knowledge by completing the assigned task on their own. They receive a percentage grade at the end of the lesson based upon their performance. Both instructors and students also receive a detailed report card in their learning management system.
Students have unlimited opportunities to learn and practice their skills in a virtual and risk-free environment.
The lessons are developed in collaboration with training organizations and professional journeymen.
Virtual training is efficient, saving instructors time on learning evaluations and the set up and tear down of labs.
Virtual training minimizes scrap, which is both environmentally friendly and and helps save money.
Interactive virtual training enhances students' knowledge retention of concepts learned in textbooks and lectures.
Students and instructors can access a performance assessment at the end of each lesson in test mode.
We'll provide packets with step-by-step instructions to get you comfortable with using VET as a teaching tool.
We'll help set up your devices and teach you the ins-and-outs of VR training through online sessions.
We'll schedule a virtual tutorial to ensure you know how to use VET's immersive teaching effectively.
To use our VR software, you'll need a Meta Quest 2 virtual reality headset.