Purchase an Oculus Quest 2 ($399)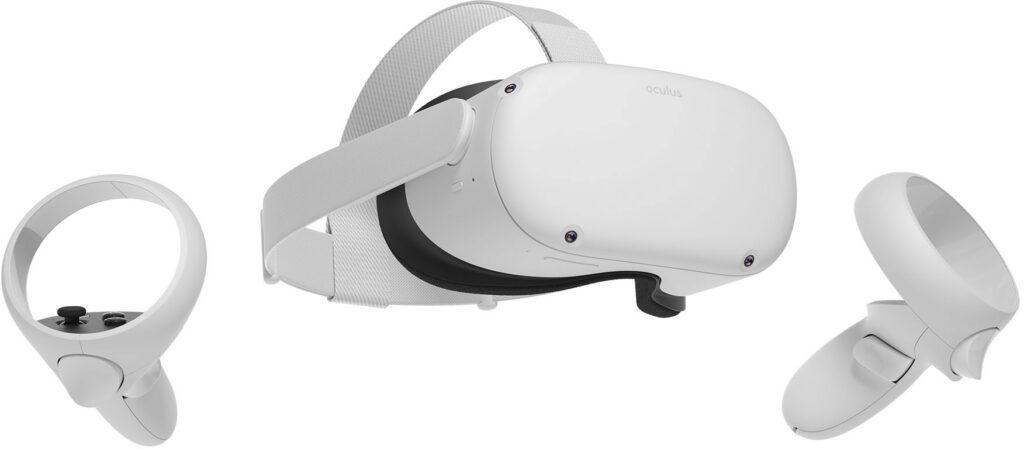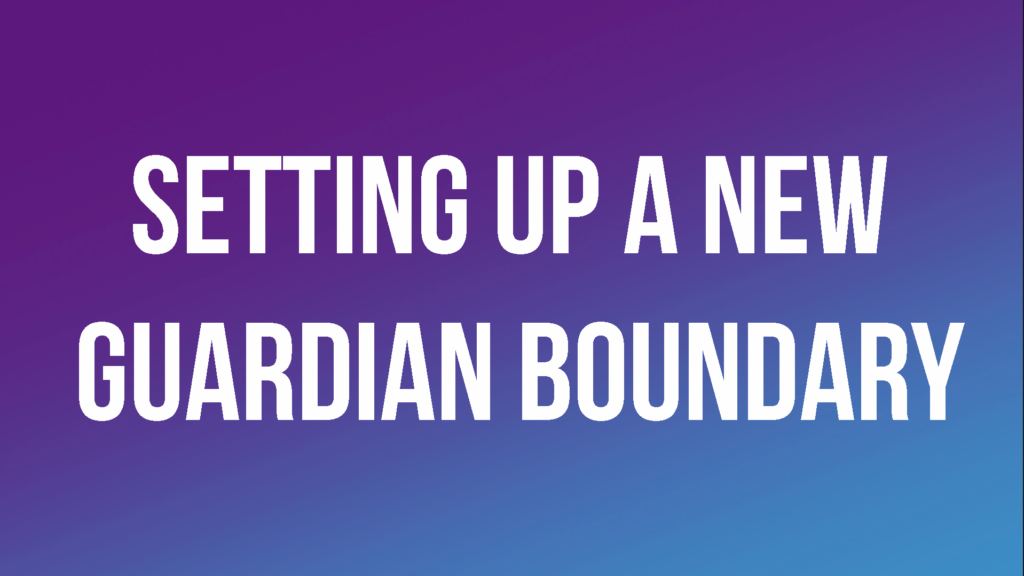 Setting up a new guardian boundary
Learn how to create a new guardian boundary by manually navigating through the settings of your Oculus Quest headset.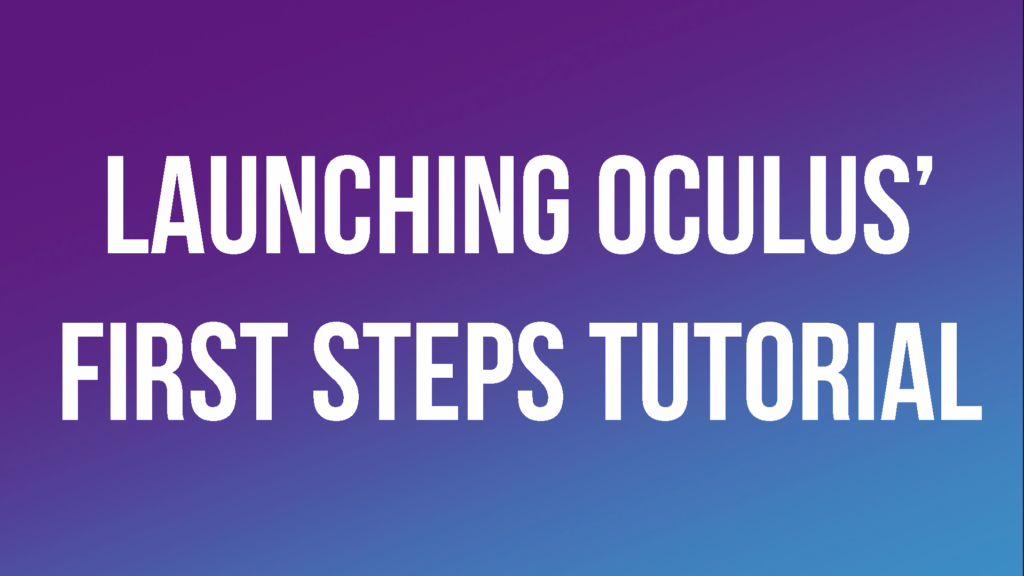 Launching Oculus' First Steps Tutorial
Learn how to launch Oculus' First Steps tutorial on your headset to make your first experience of VR even more enjoyable!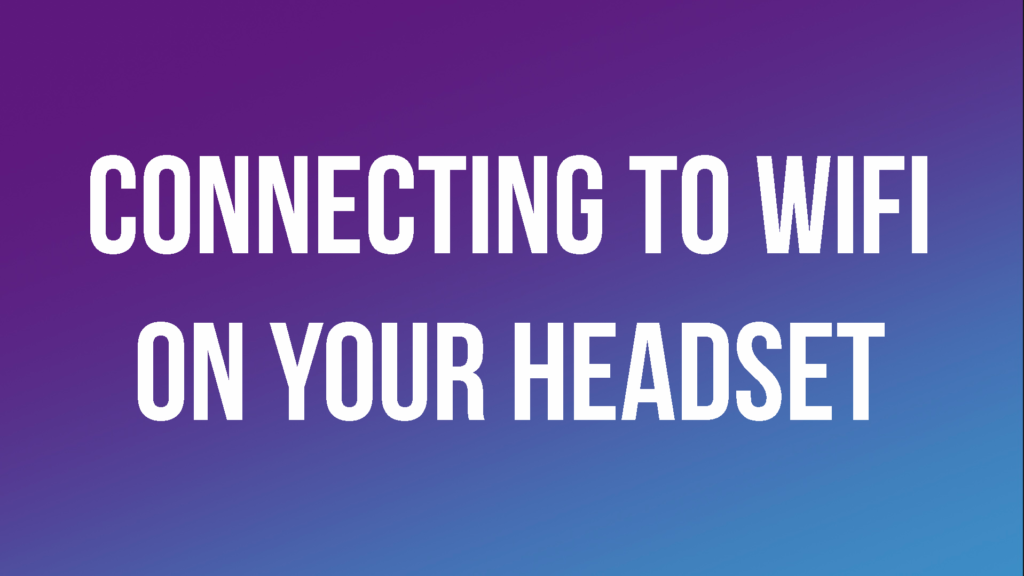 Connecting to WiFi on your headset
An internet connection is required in order to use the VET application. These instructions will ensure that you are connected to WiFi.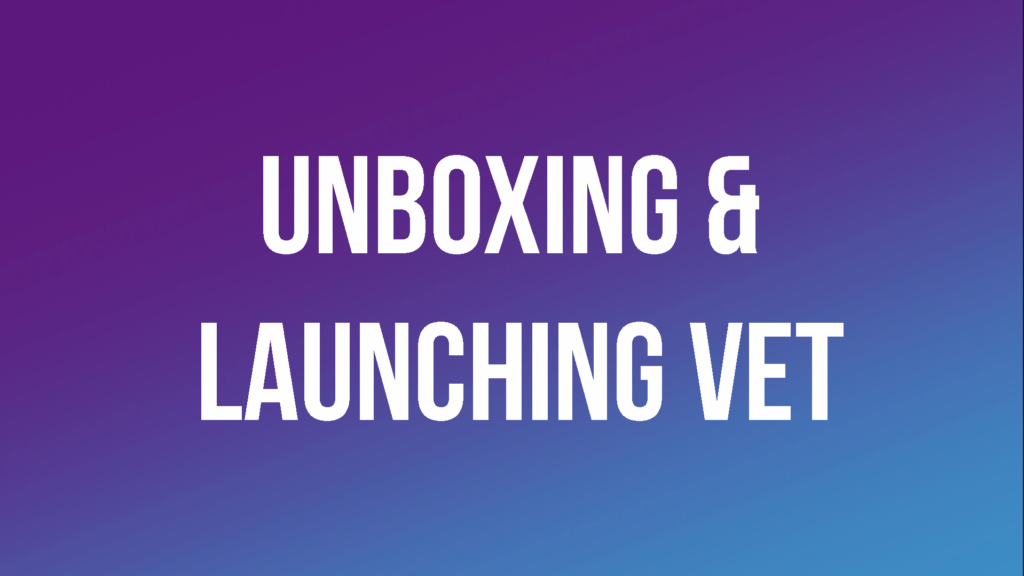 Unboxing & Launching VET (PILOT)
These instructions will educate you on IVRY's demo bundle, as well as give instructions on launching VR from your LMS!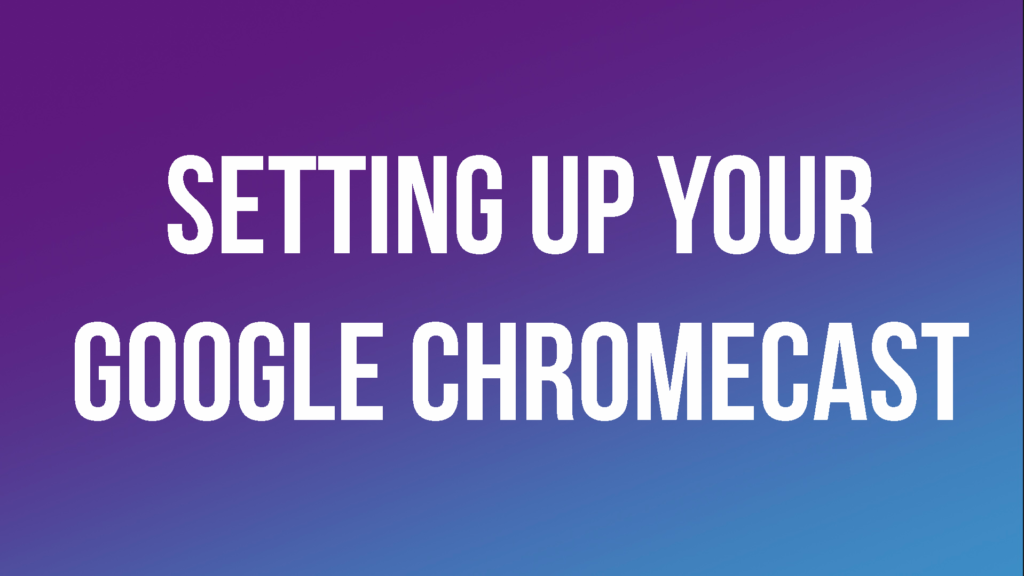 Setting up your google chromecast
Need to stream your VR experience? Check out our step-by-step instructions if you're new to using a Google Chromecast!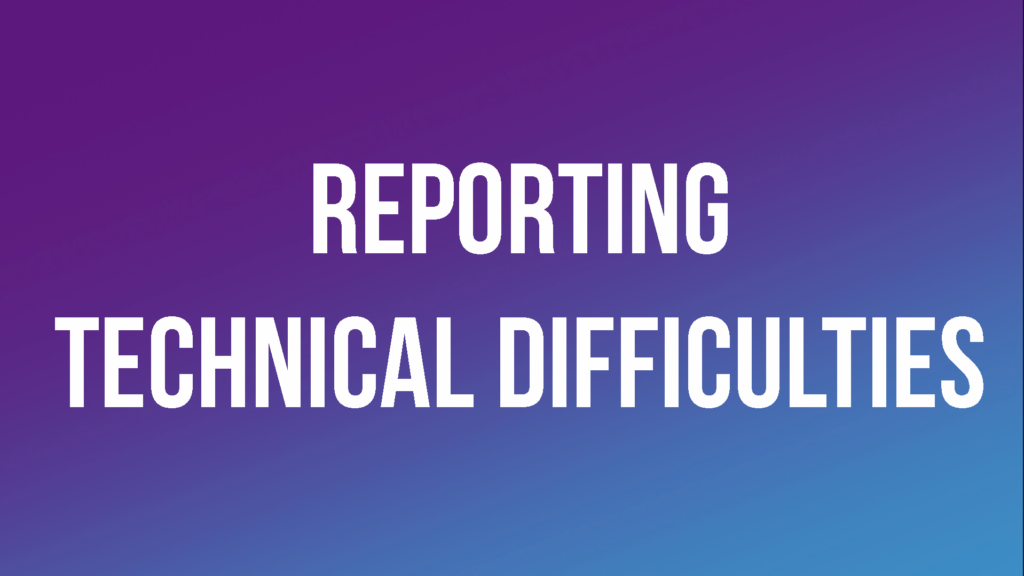 Reporting technical difficulties
Run into an issue while using the VET software? If so, please feel free to let us know so we can troubleshoot and solve the issue!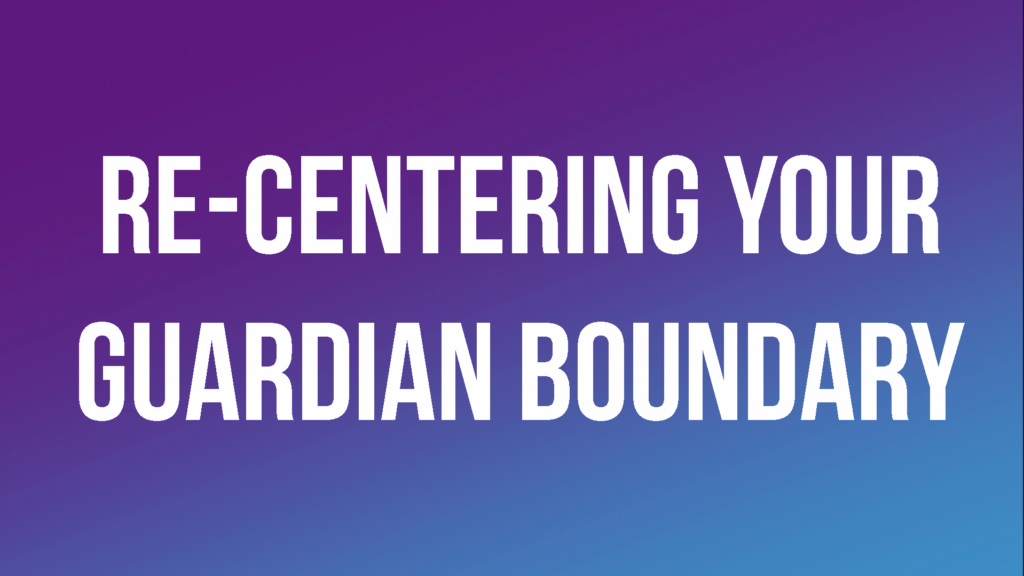 Re-centering your guardian boundary
Experiencing issues with the guardian boundary while using the VET software? These instructions should help fix the issue!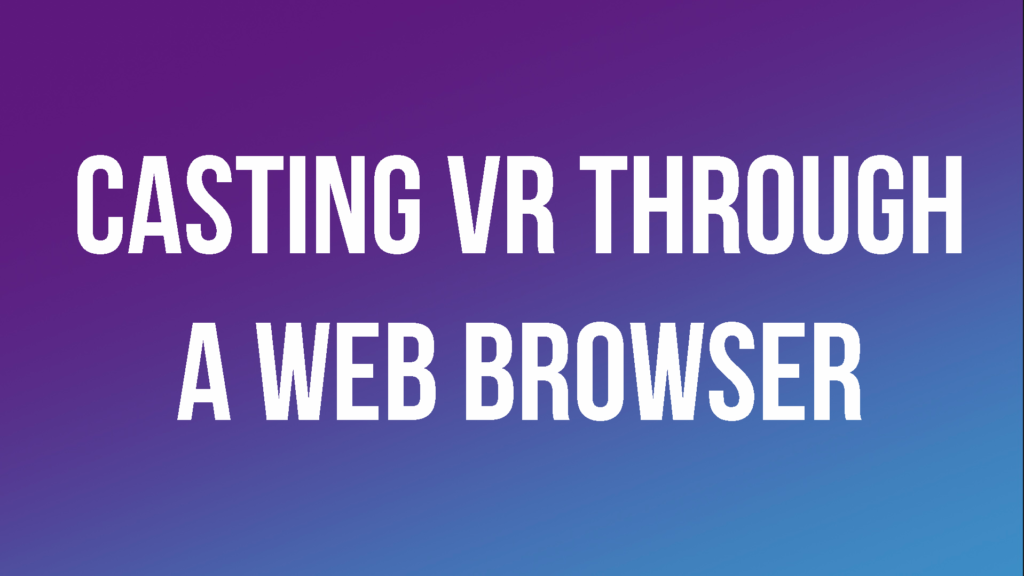 Casting VR through a web browser
Is another headset already using the Chromecast? These instructions will walk you through easy, additional way to stream from your VR headset!
Helpie FAQ
How do I connect my Oculus Quest to WiFi?
IVRY has created instructions for connecting to WiFi! Simply follow the link below: 
How do I allow pop ups on my phone or tablet to generate a login token?
If you're using an iPhone or iPad, to generate your log in token for VET, you may need to allow pop ups in your web browser. 
On your iPhone, go to Settings > Safari and turn off Block Pop-ups. 
Once you've allowed pop-ups, log into the LMS and attempt to generate a login token. You should now successfully see a 6 character token appear on your screen! 
I'm new to Virtual Reality (VR), where do I begin?
For new VR users, we recommend you watch Oculus' unboxing tutorial before even putting on your headset! Click the following link to watch the tutorial:
Why is my VR experience glitching?
If your experience is "glitchy" or experiencing a high amount of latency, ensure that your headset is not on a critically low battery level. If it is, charge the headset promptly.
If your headset is charged, make sure that you are not standing next to a large window that could be allowing in a good amount of sunlight. The sensors on the headset are not designed to handle direct sunlight, so make sure that you limit the amount of sunlight that can get to your sensors.
If you are still experiencing issues, quit the VET app and relaunch it.
Why is my VR experience blurry?
Make sure that your Oculus Quest headset is on snug on your head and your eyes are aligned with the lenses. If needed, adjust the straps of the headset to better fit the shape of your head.
Why am I on the edge of a boundary when I open the VET app?
IVRY recommends you use the same 10'x10' space continuously, as you will avoid these types of issues. 
If you are using a consistent space and still spawn on the edge of the boundary, position yourself in the center of your physical 10'x10' space and hold down the Oculus button for roughly 3 seconds. Once you do so, it will re-center your guardian boundary. 
My headset died during the experience, what do I do now?
Unfortunately, the VET application does not save your progress at this time. You will need to charge your headset, and re-enter into the application when your headset is properly charged. 
How do I submit scores to the LMS?
Because you have logged into the VET application using a unique token ID, the software recognizes your account from the Blended Learning account you used to launch the experience.
Once you have completed the virtual lesson, make sure that submit your scores before exiting out of the application.
Once you exit out of the guided or test lesson, the scores will be sent to your LMS.  
How many attempts will I get to go through VET's lessons?
The VET software allows for an unlimited number of attempts for students to go through the VR. However, students will be advised by their instructors with specific instructions on the number of attempts they will be allowed for a given class. 
What is difference between Guided Mode and Test Mode on VET?
Guided mode will walk you through each of the virtual reality lessons demonstrating proper techniques and best practice methodology with step-by-step instructions. It is recommended that each of the students complete the guided mode for each lesson prior to attempting test mode. 
Test mode will allow the VR user to go through each of the lessons at their own pace without any step-by-step instructions. They will be provided with all the necessary tools and equipment to complete that specific lesson, and it will be up to them to finish their assigned tasks.  
How long does it take to complete a VET lesson?
Each of the lessons vary in length, but you should expect each individual lesson taking 10-20 minutes. This time will differ based on your familiarity of the electrical tasks in the lesson, as well as your comfortability with VR.
I get motion sickness very easily; will I be able to go through the VR?
While VET users usually don't have any motion sickness using the VR headset, there are some precautions you can take.
T

he VR headset 

should be

 snug on your face, but not too tight. Make sure that 

you have also

 

adjusted the lenses to match the pupillary distance of your eyes. Doing so will make sure that the picture is clear and crisp

.

 


Use the VR in a well-lit area. The sensors in the headset need to see your surroundings in order to 

construct

 the virtual environment so you can interact with it.


When walking around in the virtual environment, take your time. Slow, steady movements will help 

combat any latency 

due

 to quick movements.

 

Limit your initial time spent in VR, with the goal of increasing as time goes on. 

If possible, s

tart with 

5

-

1

0 

minutes

 for your first few VR experiences. Aim to 

increase that range by 5 minutes every few days

 

and continue building on that range until you feel completely comfortable in the VR.

 
Can I go through the VET lessons on my computer?
Currently, our virtual reality training is only accessible on the Oculus Quest platform  through HMDs (head-mounted displays)
Where can I go if I have any questions regarding the VR?
If your question is about the VET platform, feel free to contact us at [email protected]! 
If your question is about hardware, or you need help understanding the Oculus platform, head over to Oculus.com and see what resources they have accessible. If you still need help, create a support ticket with Oculus through the following link:

https://tickets.oculusvr.com/hc/en-us/requests/new 
How do I make sure the software is up to date?
In IVRY's initial soft launch email, a build number was included. Match that number to the build number you see when the VET application initially launches on your headset. If the numbers match, your build is up to date. 

Whenever IVRY pushes a new build to you, the new build number will be included in an email. In this case, refer to the latest build number instead of the digits sent in the initial email.
I can't log into VET with the token
First, make sure that the token you are entering into the VET application is the same token that shows from your LMS. 
If you are entering the token correctly, ensure that your headset is connected to WiFi. 
If you still can't get into the application, completely quit the app on your headset and restart it. Once the app has restarted, try re-entering the token. 
If your problem persists, please contact IVRY at [email protected]
HELPFUL META (OCULUS) RESOURCES
In the event that you need additional support with the hardware, IVRY recommends utilizing Meta's support page (https://support.oculus.com)

For your convenience, IVRY has identified some potentially helpful resources and accessories that Meta offers and pasted them down below. Click on the link to launch the resource.
Due to the nature of sharing headsets, IVRY Technologies wants to ensure you are aware of cleaning equipment that may be useful. Below are a few types of supplies IVRY recommends for the classroom.
The disinfectant wipes are an additional safety measure. It is recommended that both controllers be wiped down between uses to make sure that there is no spread of bacteria between users. IVRY suggests using a microfiber cloth to clean the headset lenses, as disinfectant wipes can cause permanent damage.
It is recommended that each user wears a face shield when using the VR headset. This will help maintain the durability of the headset and decrease the spread of germs.
When each user is equipped with their own silicone face cover, the possibility of facial germ contamination when sharing headsets is diminished substantially.
UV-C HEADSET STERILIZATION BOX
This method uses ultraviolet C grade directional lighting to sterilize the headset within one minute. This ensures that there were no missed spots after wiping down the headset with the disinfectant wipes. If you are interested in this option, please contact IVRY for more details.
Learn more about how virtual reality and education go hand-in-hand.